hey idk if most of u know but i only rly left due to the talk about KoC and all the Wb's i kept getting even tho i was only doing the leaf pot quest and all that care bare rubbish got to me so have u all kind of slowed down with the KoC talk now or should i keep out for a week or more and wait till some ppl get board about talk the *Game Breaker*
Reader




Number of posts

: 36


Age

: 28


Location

: UK, nottingham


Job/hobbies

: Cisco network, Gaming


IGN's

: Jaycob


Points :

3232


Registration date :

2009-06-15



Oh I know what you mean.
I talk about it too, but only in a negative way. Can't wait until most people are 120, then people will go back to their adventurers (I hope)

But it's not as bad anymore now (: The union is mostly there to keep in touch while people play on their KoC.
Poster




Number of posts

: 90


Age

: 28


Location

: Netherlands


Job/hobbies

: illustration, reading, photography


Humor

: http://maddox.xmission.com/


IGN's

: Masego


Points :

3232


Registration date :

2009-07-30



The main reasons a koc guild was made was to make sure atomica doesnt go inactive with whichever ppl go on their koc's meaning if they're online they're still able to get in touch with for whatever reason. The biggest problem we've had is only 10ppl followed the guideline and then we hit a snag. The new guild needs expanding lol. Something i should have thought about but being honest it slipped my mind, so for that we've asked all koc's to cough up just 1m mesos each to help expand it which is only fair. It's just a waiting game to get some mesos from certain ppl that's my only holdback on the situation. My view onkoc's: A good bit of fun and a preview of things to come when 4th job is out. They shouldnt be taken negatively but more of practice for the real thing. Adventurer 4th job will always be priority.
_________________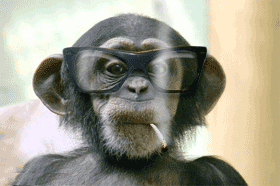 Chimps once ruled the world, don't under estimate them!
Administrator




Number of posts

: 463


Age

: 35


Location

: Uk


Job/hobbies

: Semi pro poker player,IT Nerd


IGN's

: Fonzy82,Helíx,Ennzo,Soleman,xSwiftx,Str1der,Mccnlight,Tomcat


Points :

3965


Registration date :

2009-01-02




---
Permissions in this forum:
You
cannot
reply to topics in this forum